HMH Medical Staff welcomes Taylor Faulkner, Physician Assistant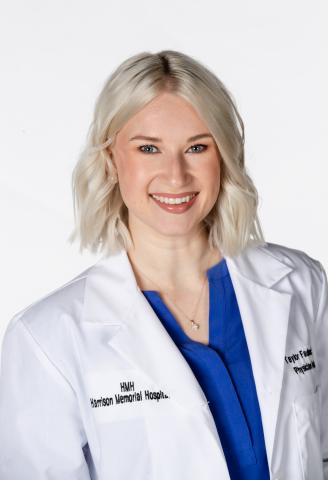 Harrison Memorial Hospital is pleased to announce the addition of Physician Assistant Taylor Faulkner, P.A.-C.
A physician assistant (PA) is a type of healthcare provider who can diagnose illnesses, develop and manage treatment plans, prescribe medications, and can serve as a principal healthcare provider. PAs are under the guidance of a physician (MD) for supervision and collaboration. She will be working in the HMH Physician Group: Orthopaedics and Sports Medicine office at HMH.
Faulkner earned her Bachelor of Science degree from the University of Kentucky, Lexington, KY. She then earned her Master's degree in Physician Assistant Studies from UK as well.
Faulkner is certified by the National Commission on the Certification of Physician Assistants. She is a member of the Kentucky Academy of Physician Assistants, as well as a member of the American Academy of Physician Assistants. 
She is accepting new patients. Her office is located at: HMH Physician Office Building, Suite 1D
1210 KY Highway 36 East, Cynthiana, KY.
To schedule an appointment with Taylor Faulkner, P.A., please call (859) 234-1707.
For information about HMH's services, please visit our website at www.harrisonmemhosp.com.