Women's Health Center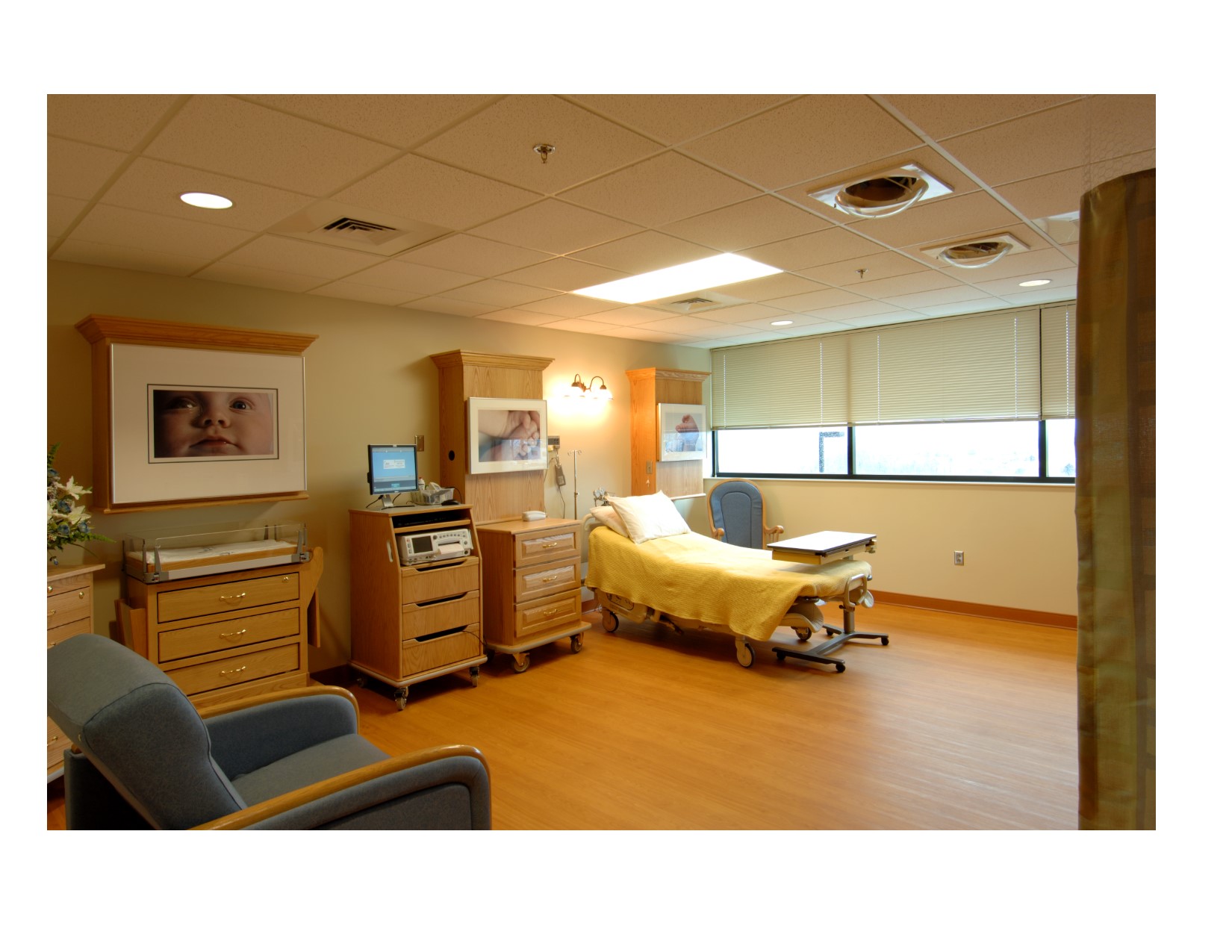 Welcome to Harrison Memorial Hospital's Elizabeth Bailey Women's Health Center. Named after HMH's former administrator Elizabeth Bailey, the center includes labor and delivery/patient suites that rival those of any larger medical center. Our enhancement also includes state-of-the-art technology and improved privacy for you and your family.
Along with the new facility, we continue to offer the expertise of our highly qualified board – certified OB/GYNs, pediatricians and family care physicians. In addition to highly trained physicians, we have an anesthesia staff with 60 years of obstetrical experience, to facilitate pain control throughout the labor and delivery process. HMH also has a nursing staff with over 200 years of experience in the field.   You can be confident in our abilities to support and care for you and your baby during this special time. Should the need arise, every caregiver is certified in the neonatal resuscitation program.   And because each delivery is different and problems can sometimes occur, our enhanced surgical services ensure that you're in the best possible hands — right here at home. Our relationships with University of Kentucky Chandler Medical Center and Central Baptist Hospital play an important role should your pregnancy become high-risk.
You don't need to make your baby's arrival any more stressful by traveling. HMH is conveniently located for residents in our service area. The physicians and staff of Harrison Memorial Hospital are committed to providing you an exceptional experience throughout your pregnancy and birth of your baby.   A lactation consultant is available upon request.  And the following are just a few of the "little extras" we like to give our new moms. We hope you enjoy your stay at the Women's Health Center at Harrison Memorial Hospital.
Room Service
Order your meals from our special "new mom" menu anytime during these hours:
Breakfast: 7:00 a.m. to 9:00 a.m.
Lunch: 11:00 a.m. to 1:00 p.m.
Dinner: 5:00 p.m. to 6:15 p.m.  (Times are subject to change)
Complimentary Gifts  
Prenatal massage certificate given to you at your physician visit
Daily newspaper  "It's a Boy/Girl" door decoration
Gift Bag
Hand Spa (upon request with advance notice)
Special meal for you and your partner
Experienced Physicians
Obstetrics and Gynecology  
Jennifer Canan, D.O.            859-234-9955
Derek J. Clarke, M.D.           859-234-9955
Laura Moore, M.D                859-234-5555
Newborn Care Providers  
Stephen A. Besson, M.D.  (Pediatrics)         859-234-9611
James "Joey" Calder, M.D. (Pediatrics)       859-234-9611
J. Gregory Cooper, M.D. (Family Medicine) 859-234-6000
Anne Goho, D.O.  (Pediatrics)                      859-234-9611
Brian T. Mulberry, M.D. (Family Medicine)   859-234-6000
R. Henry Norfleet, M.D. (Family Medicine)   859-234-6000
Childbirth Classes
We invite you to join Harrison Memorial Hospital Women's Health Center for childbirth education courses. Each course is taught by certified instructors in the obstetrics field. Topics include birth plans, birthing process, pain management, nutrition and feeding options. You will also be able to tour HMH's state-of-the-art Women's Health Center. Refreshments will also be provided. Times are from 4:00 p.m. - 7:00 p.m.
To register or for more information please, call 859.235.3540. You may also register by downloading, completing and submitting this Registration Form.