Glen Allen announces retirement after 38 years of service at HMH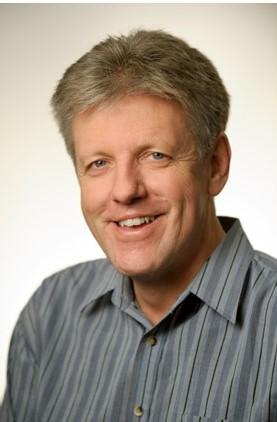 On October 31, 1984, Glen Allen was hired as a maintenance mechanic at Harrison Memorial Hospital. After 38 years, he is ready to embark on a well-earned retirement.
"When I began my career, there were five total employees in the maintenance department, and the building was around 99,900 square feet," said Allen. "Now, the building has grown to more than 218,000 square feet including five off-site areas."
Three years after joining HMH, Allen became Manager of Maintenance, and then in 1999, his role changed to Director of Environmental Sciences. 
"In 1999, my position changed to adding the environmental sciences department along with maintenance, safety and biomedical. In addition, I became a member of the core directors under Darwin Root," said Allen. "Then in 2021, I became Chief Facilities and Safety Officer. I also began overseeing the dietary department at that time."
During Allen's tenure, he has been involved in several building projects which were the most challenging yet rewarding part of his career. The first was in 1999 with the extension of the HMH Medical Professional Arts Building. Then in 2007, he was the project leader for the addition of Building D, which included a new Emergency Department, Outpatient Services and Obstetrics Department. He also led the renovation of the Radiology Department in 2010 and the renovation of the Cafeteria, Materials Management and Rehab Services in 2012. 
In 2016, HMH added Building E, which included the new Medical/Surgical Department, Urgent Treatment Center and Specialty Clinic where Allen was key to the project. And, finally his latest project, The Cottages at Flat Run, has had Allen involved from inception to completion. 
"Each project was a wonderful experience, and I am so glad I was able to oversee with each one," he said. "Coming to work each day had its rewards and challenges, and I have enjoyed it all. It is such a great place to work."
Allen cites working with wonderful administrators and Chief Executive Officers as the reason for his long career at HMH. "I enjoyed working with each of them and helping make their visions for this organization a reality," he said. 
"To say that Glen knows every aspect of this building from top to bottom is not an overstatement. As the hospital has grown, Glen has been here each step of the way, ensuring that the plant facilities and its safety aspect were ready for the ever-changing field of healthcare," said Dr. Stephen Toadvine, HMH Chief Executive Officer. "Glen has played a vital role in our hospital's success over the last three decades, and the board, physicians and community are extremely grateful."
When asked about retirement plans, Allen responded, "I plan on spending more time with my children, grandchildren, riding my motorcycle, fishing, and catching up with friends."
Allen plans to still remain PRN to assist with the transition, as well as making sure the hospital is fully prepared with life safety regulations during the next survey with The Joint Commission. His last full-time day will be July 29, 2022.