Jenkins earns Certification in Healthcare Compliance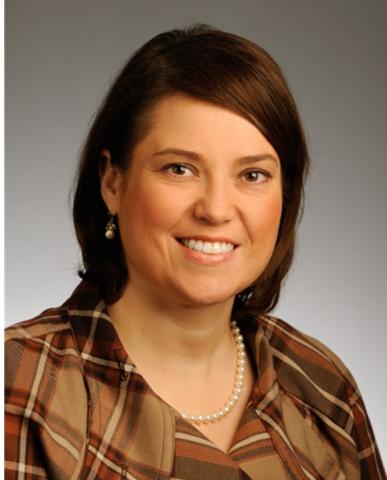 Rebecca Jenkins, HMH Chief Compliance Officer, has successfully completed all requirements to hold the designation of Certified in Healthcare Compliance (CHC) Professional. To become a CHC, one must serve in a healthcare compliance role, complete CEU requirements and successfully pass a comprehensive examination governed by the Compliance Certification Board. 
An individual who actively holds the CHC certification is someone with knowledge of relevant regulations and expertise in compliance processes sufficient to assist the healthcare industry in understanding and addressing legal obligations and promote organizational integrity through the operation of effective compliance programs. 
The CHC exam tests a well-defined body of knowledge representative of professional practice in the discipline. Content experts and testing professionals review test items to ensure they are accurate in content, relevant to practice, and representative of healthcare compliance standards. 
"The healthcare world is a high-risk and challenging environment that demands a proactive compliance approach. Being certified in this profession, can help mitigate compliance-related risks," says Dr. Stephen Toadvine, HMH Chief Executive Officer. I applaud Becky's efforts to continue to grow both personally and professionally. HMH will be the beneficiary of her expertise."
A native of Cynthiana, KY, Jenkins graduated from Harrison County High School in 1993. She then attended Eastern Kentucky University, Richmond, KY, where she received a Bachelor of Arts degree with a major in French and a minor in Political Science. Jenkins completed her Masters of Education in Executive Human Resources Management at Xavier University, Cincinnati, OH, in 1999.  
Jenkins joined HMH in 2011 as the Director of Human Resources. In 2021, she was named the Chief Compliance Officer. Her responsibilities include the following areas: compliance, risk, legal, human resources and HMH KidTown Child Development Center. 
She is a member of the Health Care Compliance Association, the Society of Corporate Compliance and Ethics, American Health Law Association and American Society of Health Care Risk Management. 
She has served on several community boards, including Opportunity for Work and Learning, Harrison County Chamber of Commerce, Bluegrass Community Foundation, and the Harrison County Chamber of Commerce Foundation.