Tussey named Chief Operating Officer at Harrison Memorial Hospital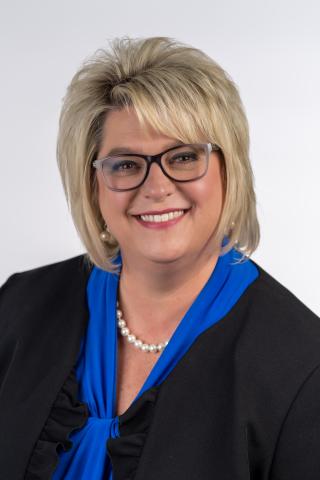 Kathy Tussey has been named the new Chief Operating Officer (COO) at Harrison Memorial Hospital. She began her tenure at HMH on June 27, 2022.
      
Tussey is a native of Nicholasville, Kentucky. She received her Bachelor's of Nursing degree from Midway College, Midway, KY, and then earned her Masters of Nursing in Administration from Eastern Kentucky University, Richmond, KY in 2016. In May of 2023, she will complete her Doctor of Nursing Practice from Eastern Kentucky University. 
      
As the Chief Operating Officer, Tussey will join the HMH Senior Leadership team. She will oversee the day-to-day planning and implementation of strategic initiatives for the following departments: Facilities, Laboratory, Radiology, Rehabilitation Services, and Respiratory Therapy. 
     
"I am extremely pleased to have Kathy join the HMH Senior Management Team.  Her vast experience and knowledge will be invaluable to HMH, as we move through this transformational period in healthcare," said Dr. Stephen Toadvine, HMH Chief Executive Officer. "I am confident she will continue expand our mission and promote excellence across our organization." 
     
Tussey has more than 25 years of experience in healthcare. Her career began at Baptist Health in Lexington as a staff and charge nurse in the Emergency Department. She then was promoted to manager of the Emergency Department and Critical Care Transport, Administration Coordination and Case Management. In 2008, she became the Director of the Emergency Department and Interventional Radiology. She managed the department with 100 employees, including strategic planning, budgeting, and collaborating with other leaders in several programs, overseeing polices and improvement projects. 
      
In 2015, Tussey was named Executive Director of Administrative Services. In this role, she provided strategic leadership and direction to patient experience and satisfaction, organizational/professional/leadership development, education/training, staffing office, transport services, BLS ambulance services, outpatient nutrition services, diabetes education/management programs, and the translation of business strategy into organizational initiative and priorities. In addition, she provided oversight and collaboration of ongoing construction projects, quality projects, patient flow and nursing operations. She also served as the clinical liaison to construction, developed capital project budgets, coordinated moves and oversaw the opening of clinical areas.  
      
Prior to joining HMH, Tussey served as the Executive Director of Neuroscience and Ambulance Services at Baptist Health. In this role, she developed programming for the department and grew the service line in volumes and revenue.  
"Being from a small town, I know how important quality healthcare is to a community. I am excited for the opportunity to be a part of Harrison Memorial Hospital to continue to provide these types of services close to home," says Tussey.  
       
Tussey is married to Brent Tussey, who is a custom home builder and owns Cornerstone Homes, Inc. They have two sons, Pierce who will be attending the University of Kentucky this fall and Parker, who graduated from UK in 2021 and is working in real estate. In her spare time, she enjoys spending time with her family, watching, and attending UK sports and traveling.